"Coyote Changing the Moon by Eating It"One night Coyote was hopping around the desert trying to get a female jack rabbit's attention. But the moon was too bright and she could see that it was Coyote trying to trick her.

Coyote got so mad at the moon that he jumped real high, pulled it down and started chewing on it.

All the people knew Coyote was angry that night because the mountains shook and the tops of the mountains opened up and big smoke blew across Turtle Island.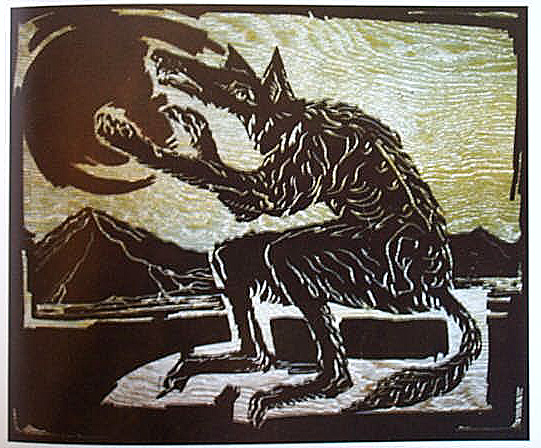 Multi-colored woodcut, 20 x 24 inches
Printed Troya 40 rice paper, Edition 30, plus proofs, 1981
$2200